Ebola virus disease outbreak, North Kivu and Ituri Provinces, Democratic Republic of the Congo - 2018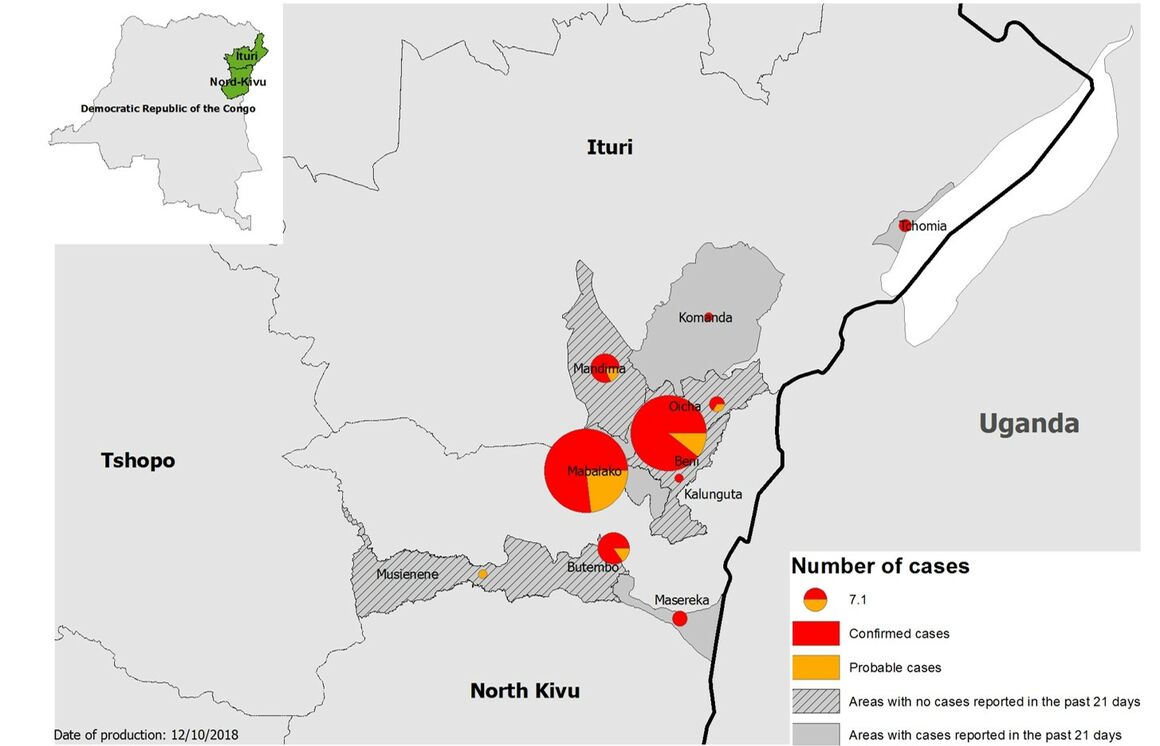 Background
On 1 August 2018, the Ministry of Health of the Democratic Republic of the Congo (DRC) declared the 10th outbreak of Ebola virus disease in the country, affecting North Kivu and Ituri Provinces in the northeast of the country, close to the border with Uganda. 
The cases in Butembo are of concern as there are more than 1 million inhabitants and it is a commercial and travel hub between Rwanda and Uganda;
The situation is aggravated by the displacement of people due to conflict and crisis. The security situation and humanitarian crisis in North Kivu Province is a challenge to the implementation of outbreak control measures.
In October an increasing trend in weekly case incidence has been observed. These cases are likely underestimated and delayed due to security concerns, case reporting and the difficulty of ongoing detection of sporadic cases
On 27 September 2018, the WHO raised the risk level for national and regional spread to very high. The risk of spread to the EU via infected travellers is currently very low, according to latest ECDC risk assessment. However, it can only be eliminated by stopping transmission at local level.
Last updated: 12 October 2018
200 cases and 125 deaths
since the beginning of the outbreak
Very low risk of spread to the EU
only eliminated by stopping transmission at local level
Local risk of spread is very high
Butembo is a commercial and travel hub between the DRC and Uganda