Testimonials

I had a great adventure and learned a lot of epidemiology, but perhaps more importantly, I got the chance to help an organization that helps those most in need.
Viktor Dahl, EPIET cohort 2013, took part in an outbreak investigation mission to DR Congo, during a measles outbreak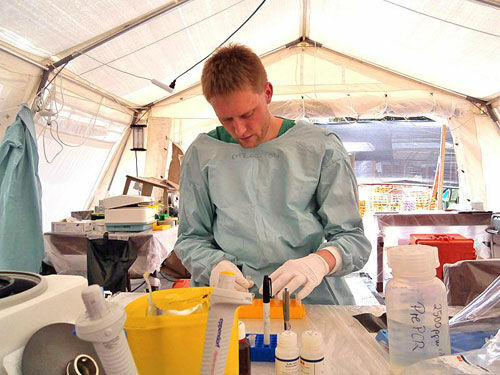 It was a very important milestone in my life. It was tough but I gained lots of experience and my perspective on field work has become wider. Working in a field laboratory is completely different from working in our BSL4 lab.
Zoltán  Kis, pharmacist, EUPHEM Cohort 2013, took part in a mission to Guéckédou, Guinea, during the Ebola virus disease outbreak in West Africa, 2014