Influenza in Europe, Season 2012–2013
Influenza intensity reported during the season. Circulating viruses. Influenza trend.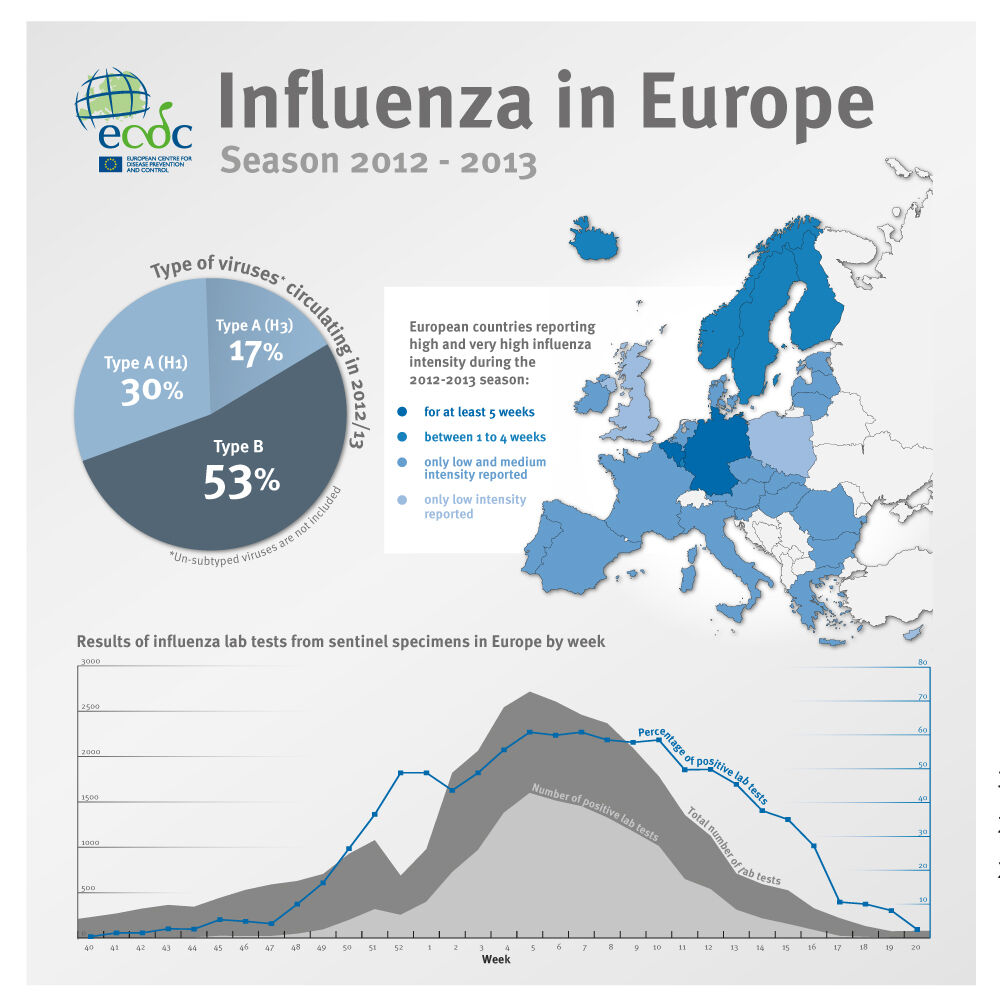 Download
For four consecutive weeks, all reporting European countries have experienced low-intensity influenza activity. This marks the end of the influenza season 2012-2013 in Europe, concludes the Fortnightly Influenza Surveillance Overview for weeks 19-20.
Virological surveillance shows that the proportion of influenza-positive sentinel specimens (5%) has continued to decrease since the peak observed in week 5/2013 (61%).
Since week 40/2012, 47% of sentinel surveillance specimens testing positive for influenza virus have been type A and 53% type B. Of the influenza A viruses subtyped, the proportion of A(H1)pdm09 viruses was 62%.