Fellowship experience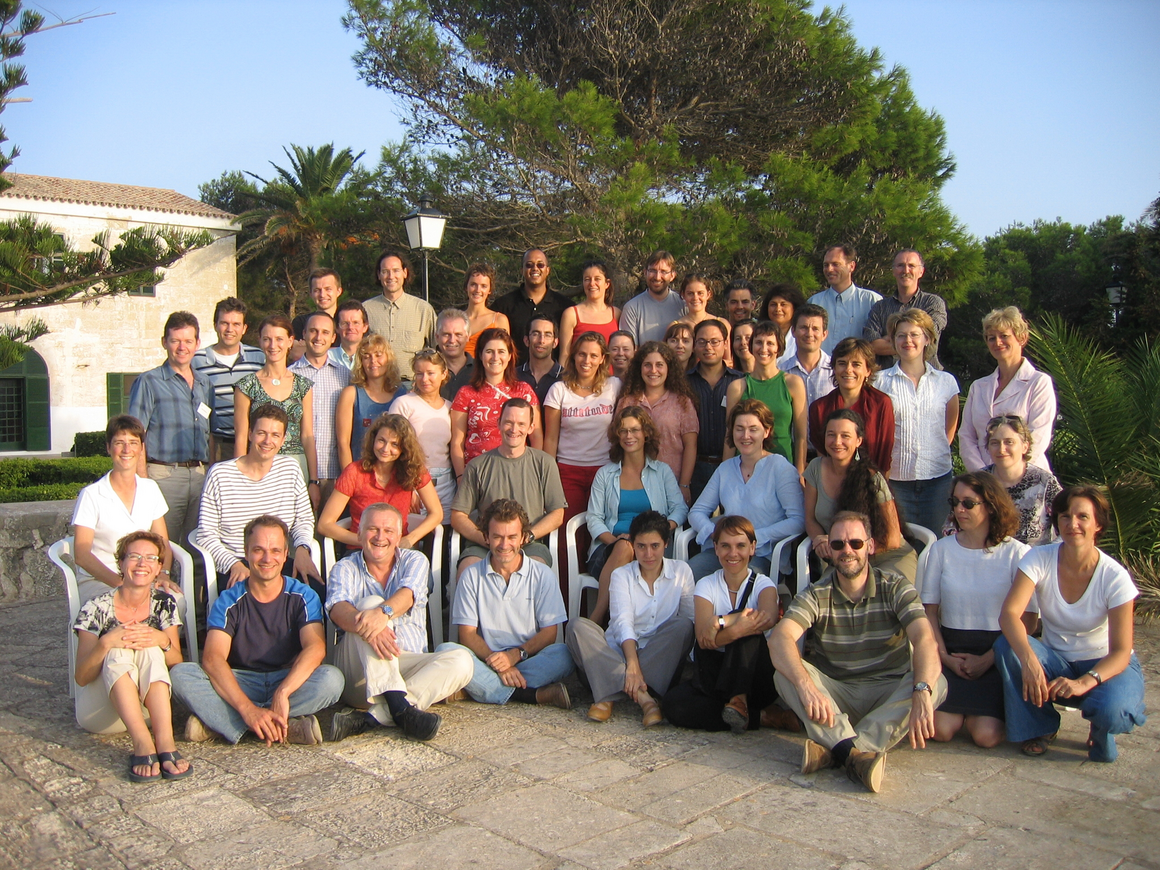 Each cohort of fellows follows a structured learning path. Find out about the training programme in more detail, including the introductory course, pathway specific modules, field placements and supervision.
Introductory course
At the beginning of the ECDC Fellowship Programme, fellows from both EPIET and EUPHEM paths are required to participate in a three-week introductory course. The course provides basic knowledge of intervention epidemiology and public health microbiology and seeks to inspire strong motivation for multidisciplinary field investigation. The course uses case studies and interactive teaching methods. New fellows can expect to learn how to:
Combine field epidemiology and public health microbiology techniques for risk assessment and investigations in the field of communicable diseases prevention and control;
Analyse surveillance data in light of the limitations of the surveillance system;
Investigate an outbreak to propose public health recommendations;
Apply simple statistics to analyse epidemiological and laboratory data;
Use analytical epidemiology to examine associations between exposures and outcomes while taking into account bias, confounding and effect modifications;
Design, prepare and conduct an applied research project;
Communicate results of field investigations to various stakeholders (e.g., scientists, press, public, decision makers).
All lectures are supported by exercises, authentic case studies and problem-based learning.
Training modules
In addition to the introductory course, fellows take part in 7 or 8 week-long training modules that offer more specialised training relevant to the core competencies of each Programme pathway. Examples of modules are given below:
Outbreak investigation methods
Multivariable analysis
Rapid assessment and survey methods
Vaccinology
Time Series Analysis
Initial Public health Management
Project review
Bio-risk and quality management
Consult the ECDC Fellowship Programme manual for more module details.
EPIET field assignments
Following the introductory course, fellows are placed at individual training sites for the duration of their two-year fellowship. During their placement, a fellow is actively involved in field investigations, surveillance and related research activities and becomes acquainted with laboratory methods relevant to epidemiological investigations. Usually, these activities are at national or regional level, but there are also opportunities to participate in international missions. Presentations at scientific meetings and congresses, as well as communication with the public and involvement with decision-making bodies, are encouraged.
For more information on EPIET path placements, please consult the manual.
EUPHEM field assignments
Following the introductory course, fellows spend the duration of their fellowship at a training site in an EU Member State. The fellowship can include:
planning and executing a safe and efficient diagnostic approach to an outbreak investigation;
evaluating, designing or managing a disease-specific laboratory or combined surveillance system;
planning, developing and conducting a research project on a relevant public health issue;
getting acquainted with epidemiological methods;
assisting in public health decision-making;
performing an audit of a laboratory, organising an external quality assessment (EQA)
presenting and publishing results of work to the scientific community;
writing and submitting a scientific article to a peer-reviewed journal;
teaching public health microbiology.
For more information on EUPHEM path placements, please consult the manual.
Programme-common field assignments
To develop the required competencies, fellows engage in a number of field assignments (projects) based on the learning needs of the fellow and the public health service needs of the training sites. All deliverables of the field assignments are subject to the role of the fellow, which are based on discipline specific competencies for each path. For more details about assignments, consult the manual.
European Scientific Conference on Applied Infectous Disease Epidemiology (ESCAIDE)
During their field placements, ECDC Fellowship Programme participants meet at ESCAIDE, an annual conference jointly organised by ECDC, EAN (EPIET Alumni Network), and TEPHINET EUROPE. At ESCAIDE, fellows have the opportunity to share their experience of the fellowship, present the results of interventions and research, and to evaluate their progress towards the programme objectives. These activities inform the development of the programme. For prospective candidates, attendance at this conference gives good insight into the breadth of activities undertaken by fellows.
Supervision
Supervision is provided in two ways. Day-to-day supervision is the responsibility of the main supervisor at the training site. In addition, fellows may have different supervisors for the projects they are involved in. On average, supervision on-site should fill four hours per week. Supervisors are also asked to facilitate training modules.
Technical support is also provided at a distance by the ECDC fellowship Programme coordinators to ensure that all fellows have equal opportunities to develop their knowledge base and skills. Close monitoring of the programme and regular visits to training sites ensures that the placement meets the needs of individual fellows, as well as the broader educational objectives of the programme. Training activities are regularly reviewed to ensure they follow current policy within the European network and with partners further afield.