Ixodes ricinus - current known distribution in Europe, April 2017
The map shows the current known distribution of Ixodes ricinus in Europe at 'regional' administrative level (NUTS3), as of April 2017. The VectorNet maps are published regularly on the website to provide the ECDC stakeholders and the general public with the most up-to-date information on vector distribution.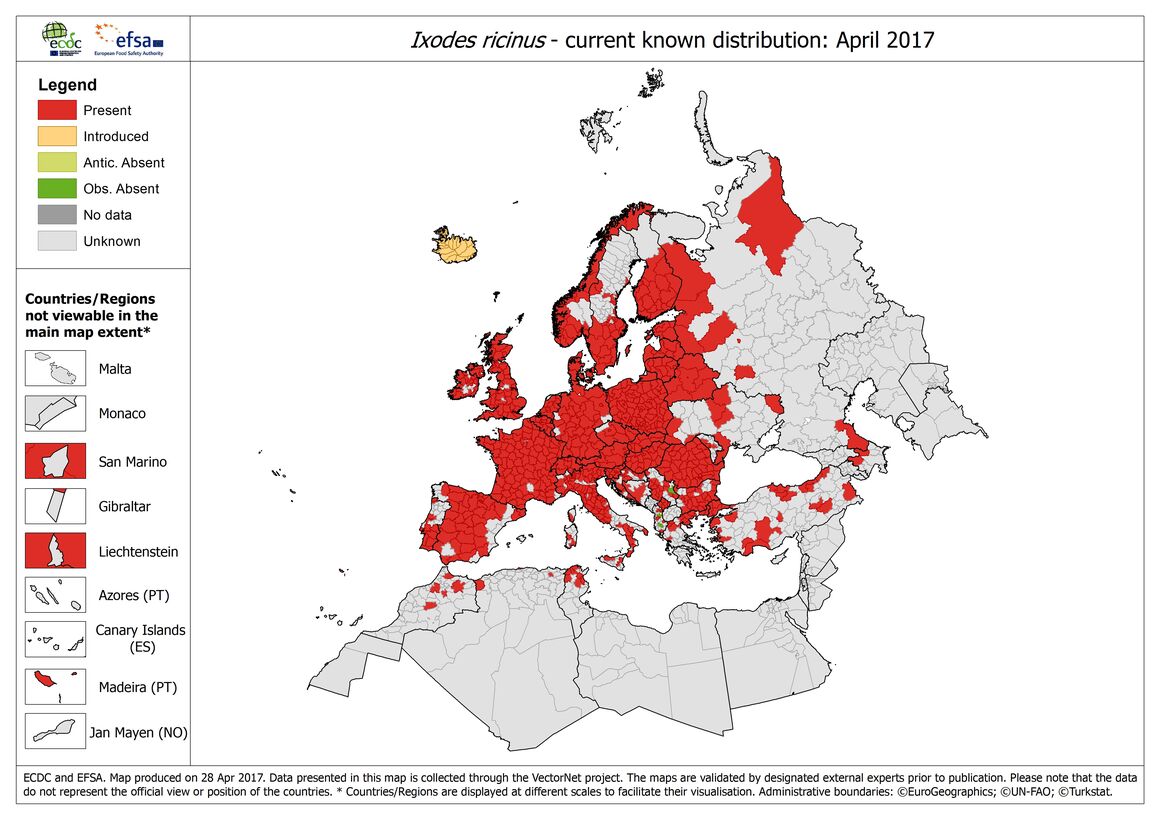 Download
Page last updated:
22 May 2017
VectorNet tool
Data
VectorNet tool
The VectorNet tool is an online tool where external experts in vectors and vector-borne diseases can submit information on the distribution of vectors like ticks, mosquitoes, sand flies and biting midges in Europe. Experts that wish to contribute can register and submit data at various administrative scales (NUTS 1-2-3) or data linked to geographic coordinates. They can insert directly their data in an online database.